Magnetic Car Phone Holder Baseus NeoGravity (Black)
Baseus NeoGravity magnetic car mount (black).
Designed for Apple iPhone 12 smartphones, the Baseus NeoGravity magnetic car mount provides a stable, secure hold. Depending on your preference, you can use it in 2 ways - placing it on the dashboard or on the ventilation grille. The 360° rotation makes it easy to put it in the exact position you need.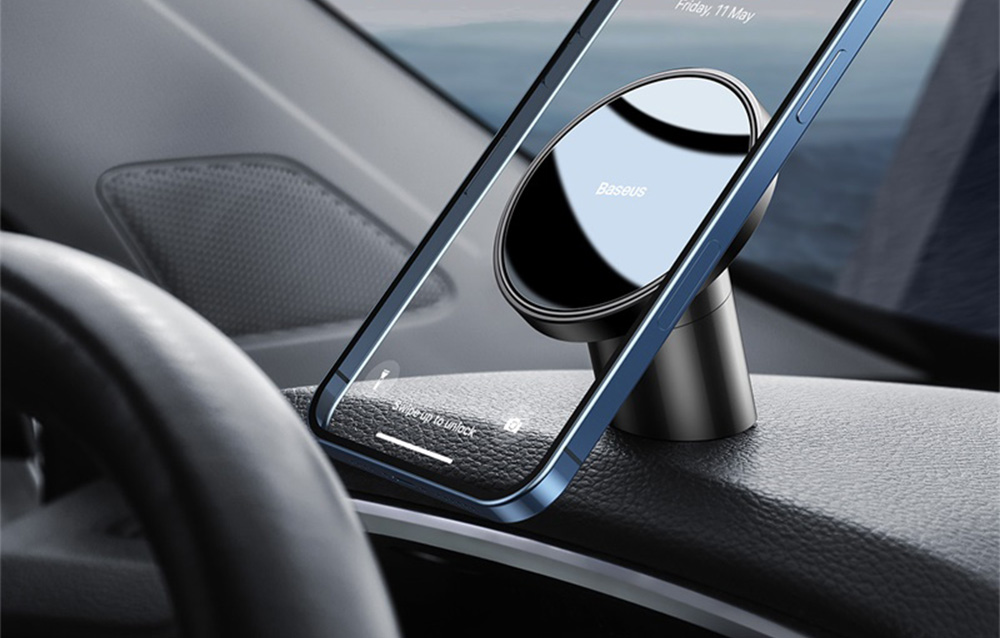 Perfect for your iPhone
The mount is equipped with a high-grade NdFeB magnet, which perfectly matches the built-in magnetic components of your iPhone. Its pulling power is really strong, which means it can provide an extremely stable, secure hold for your phone. You don't have to worry about the safety of your smartphone while driving anymore - it won't even be intimidated by potholes or roads!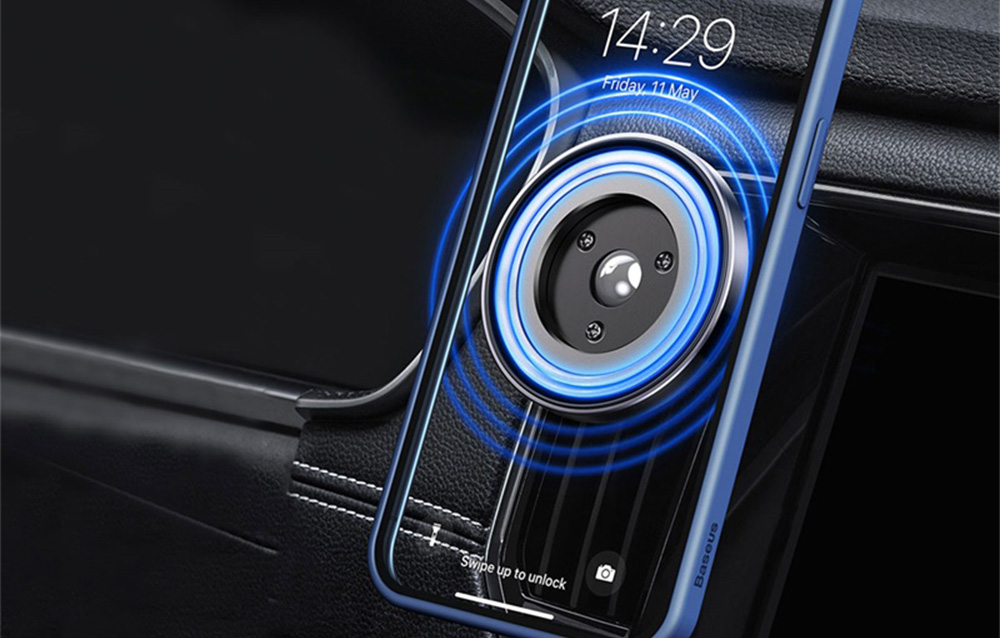 Enjoy the ease of use
Baseus NeoGravity is also an exceptional convenience of use. Since the NDFeB magnet is perfectly matched to the magnetic components of your iPhone, you don't need to install any additional metal parts. There is also no need to remove the phone from the case. The magnetic field of the holder is strong enough to pass through the case and ensure a stable hold in any situation.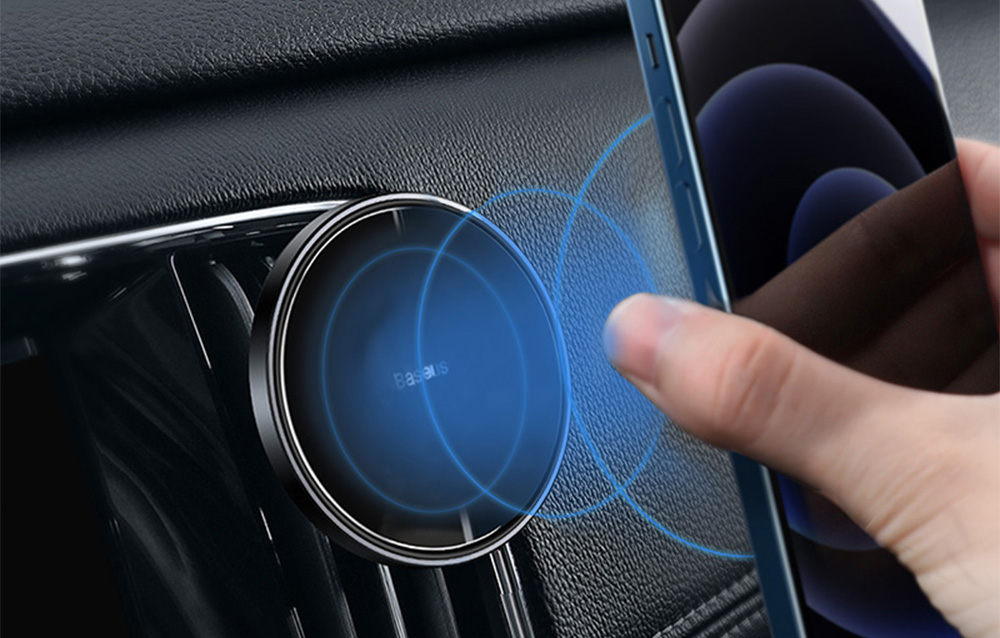 Choose how and where to mount it
Use the holder wherever you want. Attach it to the air vents with the help of a secure grip clip with a silicone cap, or place it on the dashboard of your car - the excellent quality 3M adhesive guarantees reliable stability. Baseus NeoGravity you can use exactly as you prefer - the most important thing is your convenience!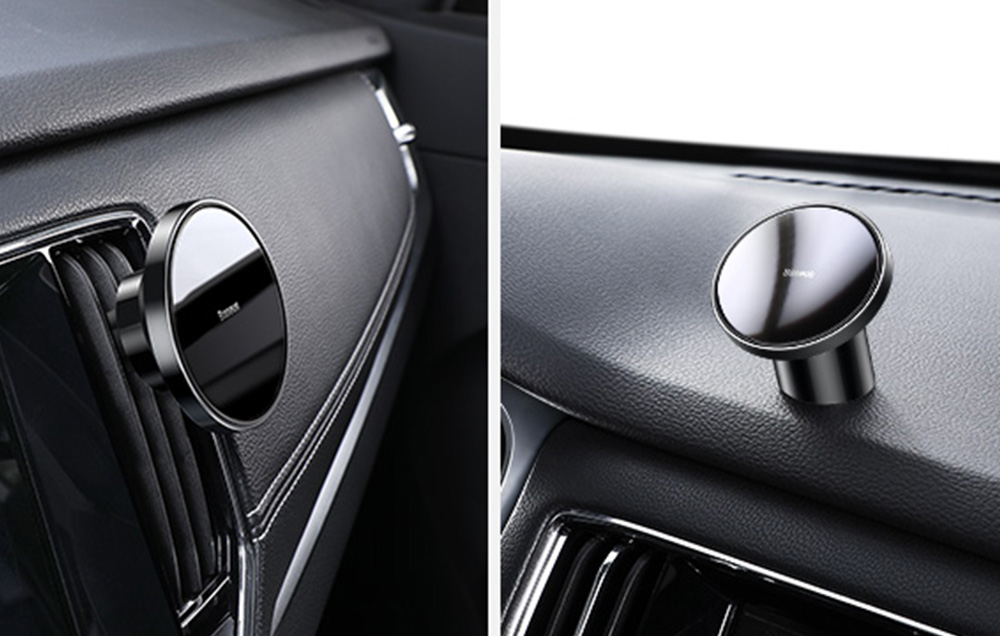 Freely adjust its position
The head of the holder is rotatable 360°, giving you unlimited possibilities to adjust the position of your phone to your preference. Position it vertically or horizontally, adjust its tilt and comfortably use navigation, for example. Baseus will give you the freedom you dream of and let you forget about neck pain or annoying reflections on your smartphone screen.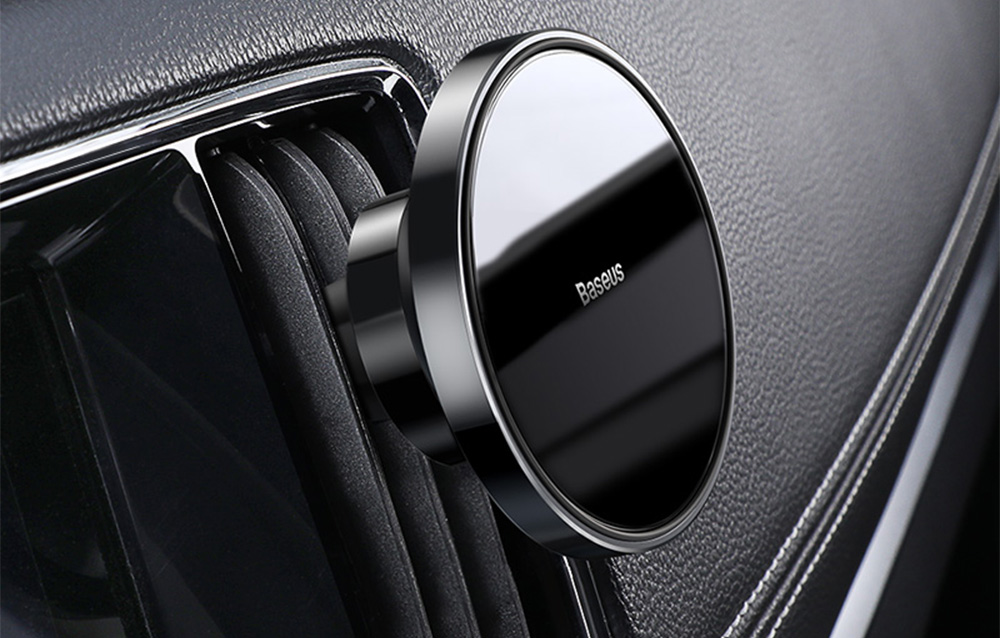 Forget about interference
Thanks to the smart design of the mount, you don't have to worry about possible signal interference. The stable and closed magnetic field does not adversely affect the quality of the connection and makes it possible for you to talk on the phone or use navigation without interference. With Baseus NeoGravity you will forget about the problems!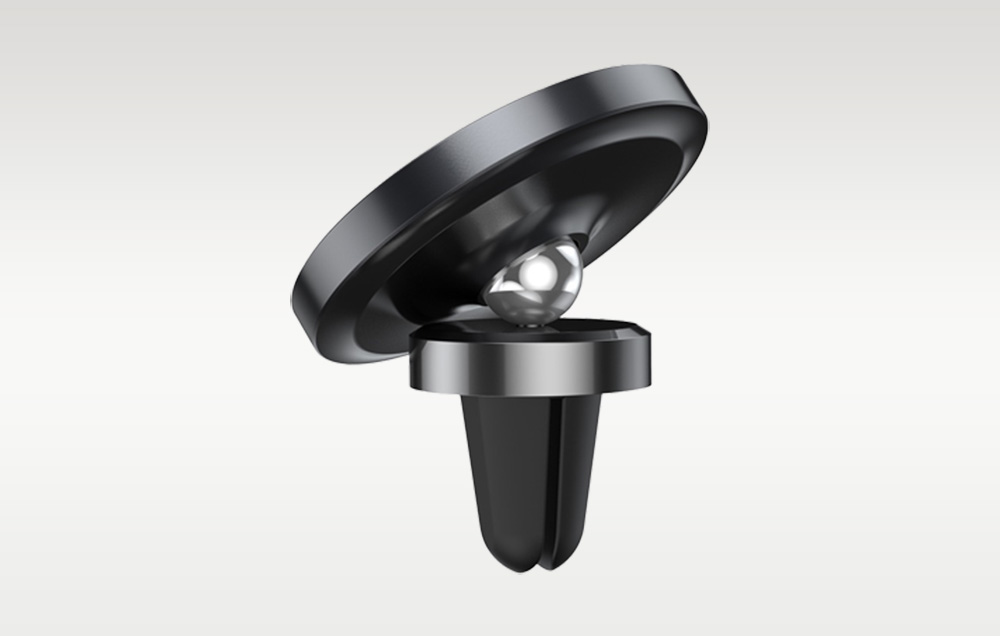 | | |
| --- | --- |
| Manufacturer | Baseus |
| Name | Magnetic Car Mount (For Dashboards and Air Outlets) |
| Model | C40141501113-00 |
| Material | Metal Glass |
| Color | Black |
| Size | 63 mm |
| Mounting | Sticking1as*Clipping |
| Mounting location | Dashboard1as*Ventilation grille |
Do kratki nawiewnej / wentylacyjnej