Quick Charge USB to M+L+C Baseus Superior Data 3.5A 1m (White)
Baseus Superior Data USB to M L C 3.5A 1M(White) fast charging cable
One cable to charge all your devices, regardless of the connector they support? Why not! Baseus Superior Data offers up to 3 connectors - Micro USB, Lightning and USB-C, providing compatibility like you've never known before! Charging current of 3.5 amps, transmission speed of 480 Mbps and reinforced construction - all this makes you love the Superior cable!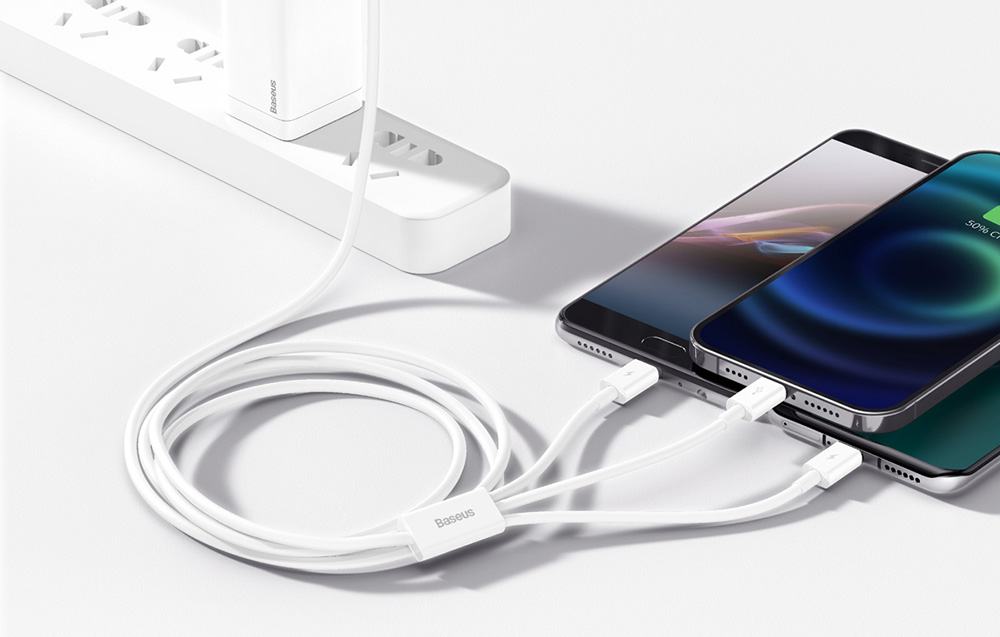 Strong and flexible
This flexible cable is sure to be with you for years. Thanks to its reinforced ends, it's not afraid of bending, so you don't have to worry that it will quickly refuse to serve you. What's more, the full-length reinforcement provides resistance to pulling, and makes the cable even more conductive.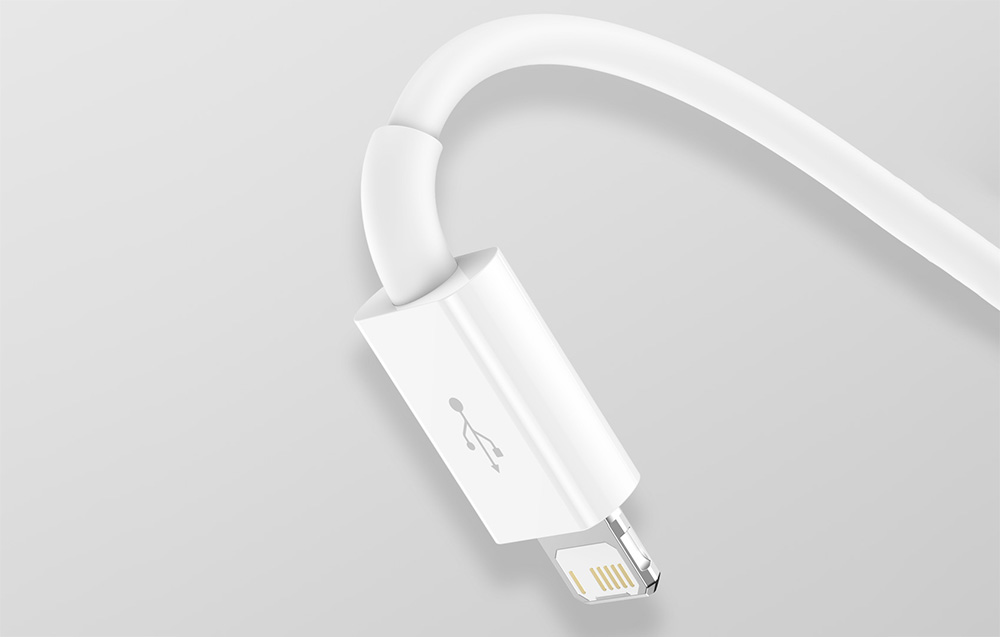 One cable, three devices
One socket - that's all you need to charge 3 devices at the same time. The USB connector guarantees wide compatibility with typical computer or charger interfaces, while 3 separate connectors will allow you to charge devices such as phones, tablets, etc. It doesn't matter if you're using Apple or other manufacturers' equipment - there's a Lightning, USB-C and Micro USB connector at your disposal.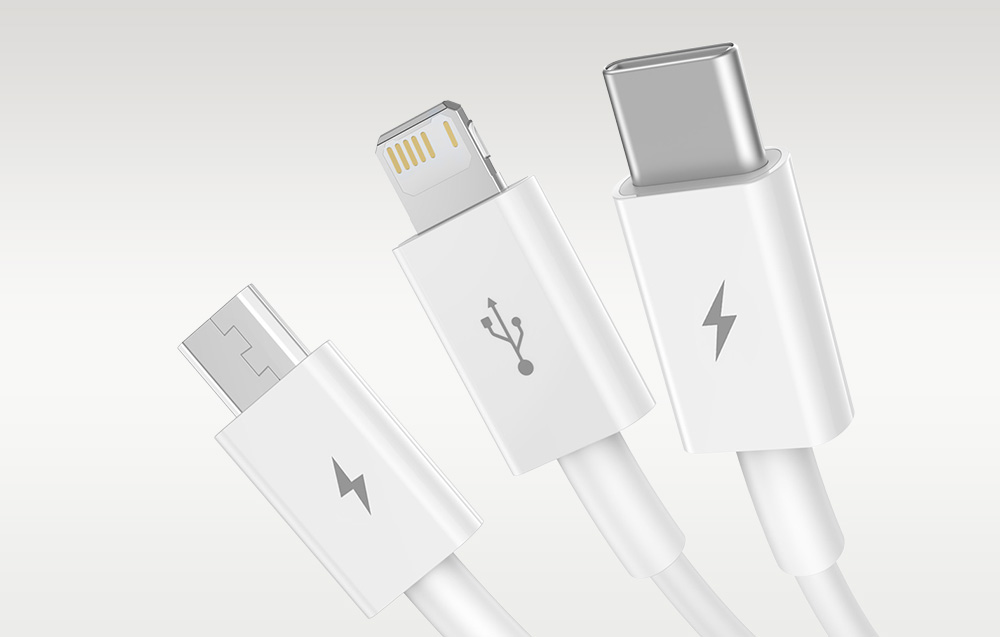 Fast and safe
Don't waste your time waiting! With a charging speed of 3.5 A and a transmission rate of 480 Mbps, your devices will be up and running in no time, whether you're charging or just transferring data. And what about security? Baseus has taken care of everything!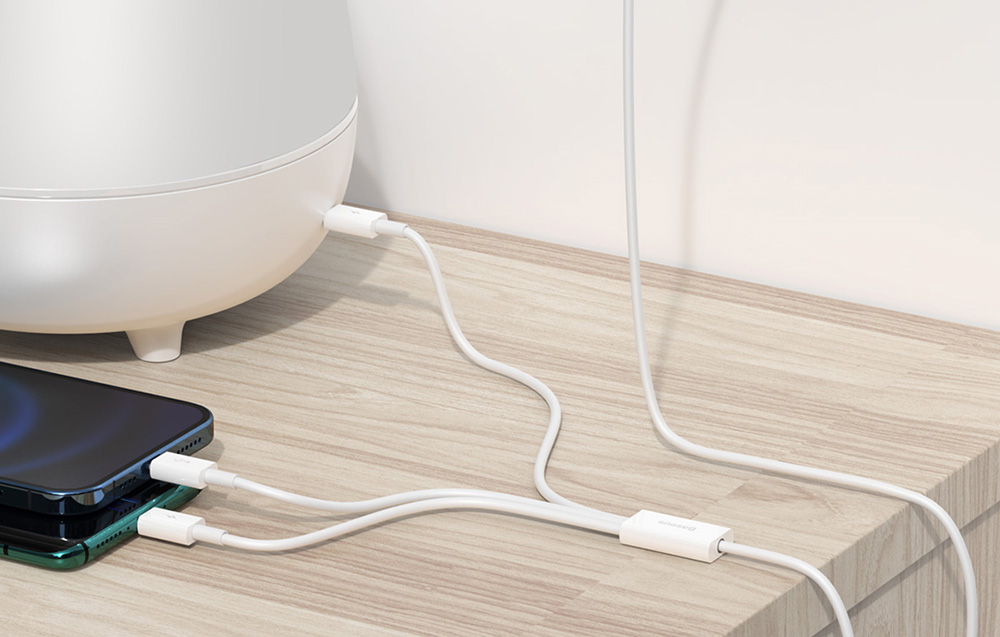 | | |
| --- | --- |
| Manufacturer | Baseus |
| Model | P10320105221-00 |
| Connector type | USB-C, Lightning, Micro USB |
| Cable length | 1 m |
| Color | White |
| Current | 3.5 A |
| Transmission speed | 480 Mbps |