Hub Baseus UnionJoy 17-Port (USB-C to HDMI4K@60Hz*2+DP4K@60Hz*1+USB3.0*3+USB-C3.0*2+USB2.0*2+PD*1+PC*1+RJ45*1+SD/TF*1+3.5mm*1+DC*1)
Hub Baseus UnionJoy 17-Port (USB-C to HDMI4K@60Hz*2 DP4K@60Hz*1 USB3.0*3 USB-C3.0*2 USB2.0*2 PD*1 PC*1 RJ45*1 SD/TF*1 3.5mm*1 DC*1)
Your laptop lacks space for connecting side devices? With the Baseus Hub, this problem will become a thing of the past. The product offers up to 17 additional ports to easily create a personal command center at your desk. The Hub works with other devices via USB-C, allowing you to connect not only USB devices, but also headphones and 4 additional screens. It supports TF/SD cards, its power rating is as high as 130 watts, and its maximum transmission speed reaches 5 GBps, which means charging devices and transferring files will be even faster than before! This is a small device with huge capabilities!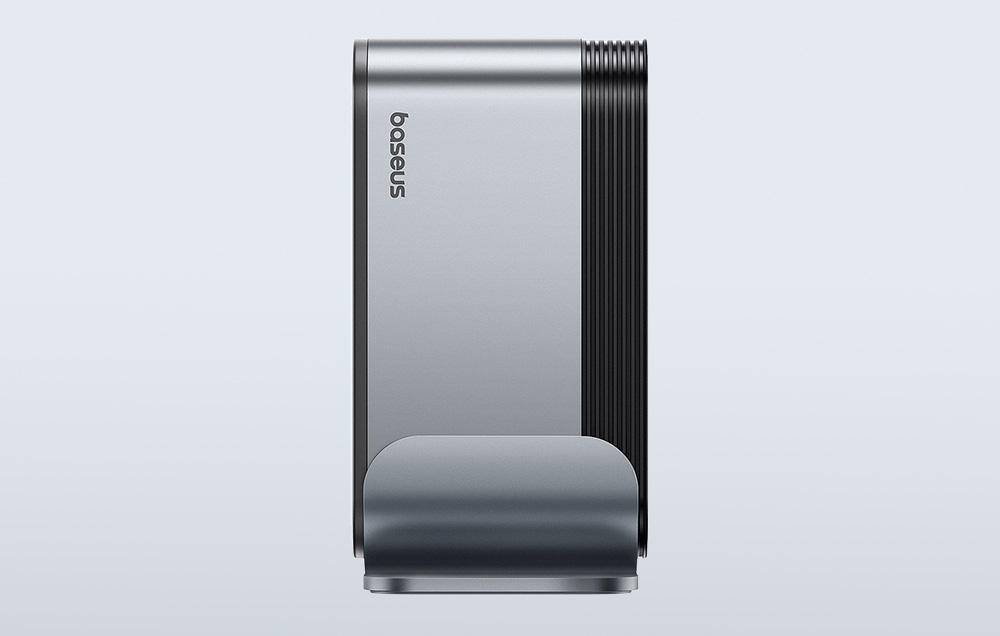 A small hub with powerful power
The rated power of the device is as much as 130 watts, and the maximum data transfer speed reaches 5 GBps. This makes charging devices and transferring files lightning fast, giving you more time for what matters most. Despite such high capabilities, the hub is up to 50% smaller than standard products of this type - all thanks to the modern GaN technology with which it was created.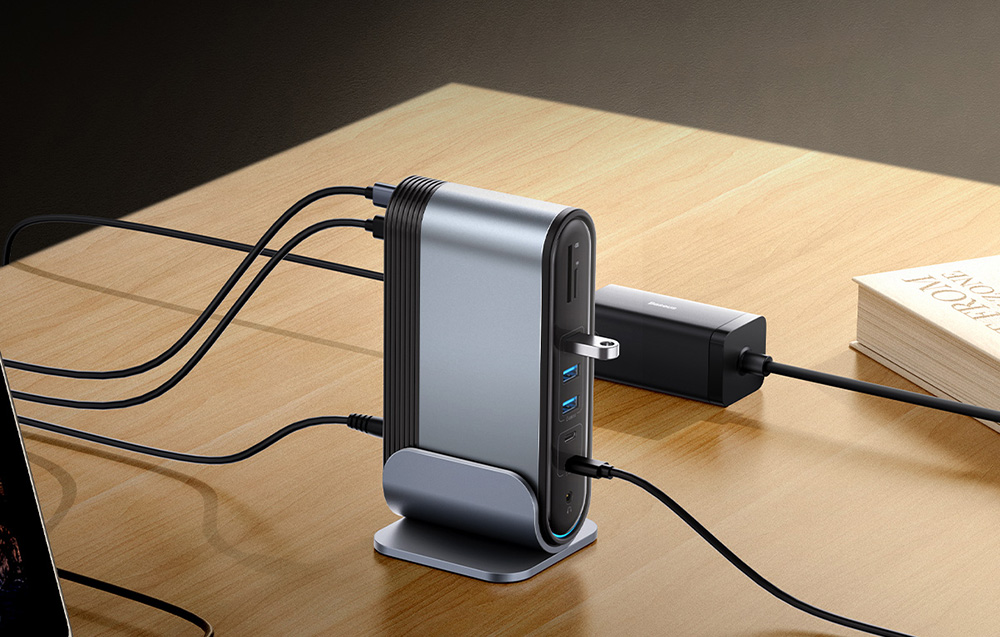 Wide compatibility
The Baseus hub connects to other devices via a USB-C connector for versatility and compatibility with a wide range of devices. It works with Windows as well as Apple iOS, Linux or Vista, making it ideal for anyone, regardless of their preferred operating system.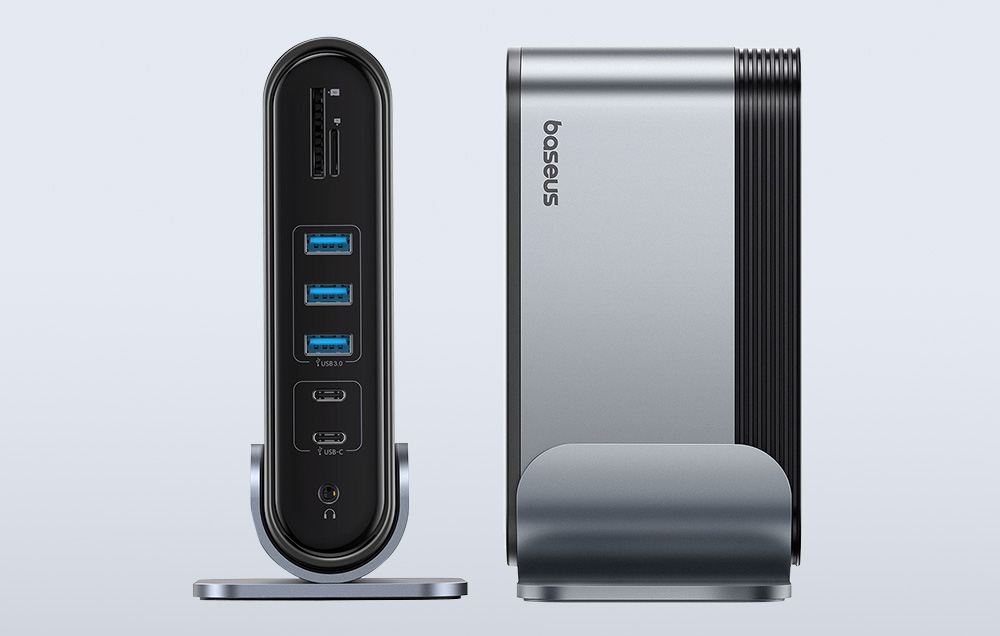 17 additional ports
The Baseus hub offers as many as 17 additional ports. Such a number will satisfy even the most demanding users. Thanks to this small device, you can connect not only equipment using the USB interface - at your disposal are as many as 3 USB 3.0 ports, 2 USB 2.0 ports, one USB-C 3.0 and USB-C fast charging PD function. You can also use the hub to connect headphones and as many as 4 additional screens using VGA and DP ports, and two HDMI ports. What's more, the hub supports TF/SD cards, which is ideal for professional photographers or filmmakers for whom instant data transfer is crucial. If you need a reliable network connection, an RJ45 port is at your disposal. With DC and PC ports, you can easily power your devices.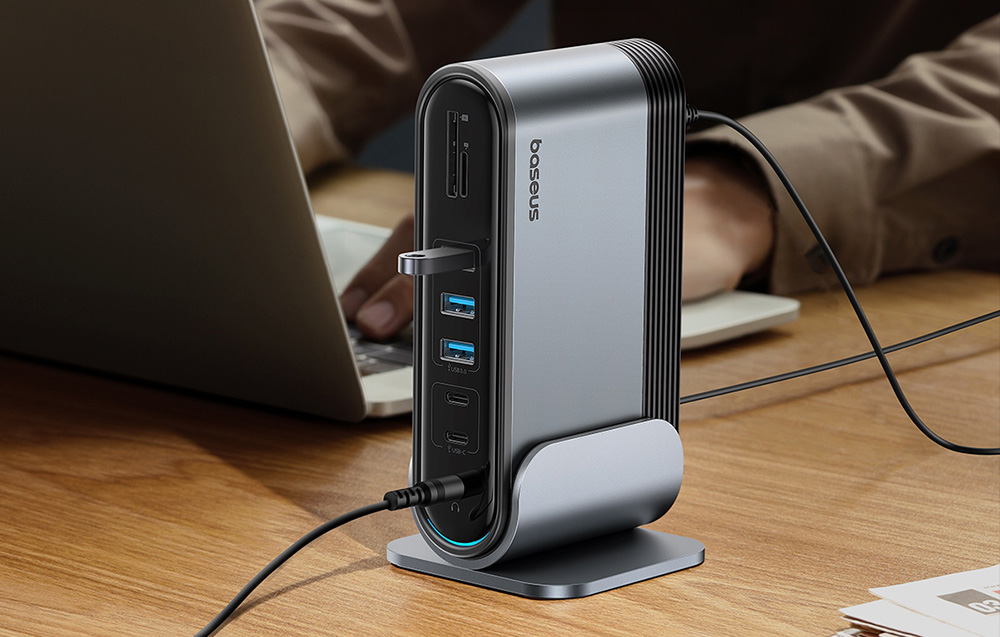 Excellent image quality
This model offers a number of advanced features that allow you to work efficiently and intuitively on multiple screens. The VGA port supports 1080P@60Hz, HDMI supports 4K@60Hz, while DP will let you watch videos in 8K @30Hz. What's more, the hub offers Extend mode, which extends your desktop to multiple monitors, or Mirror, which duplicates the image, so you can use it for both multitasking and entertainment.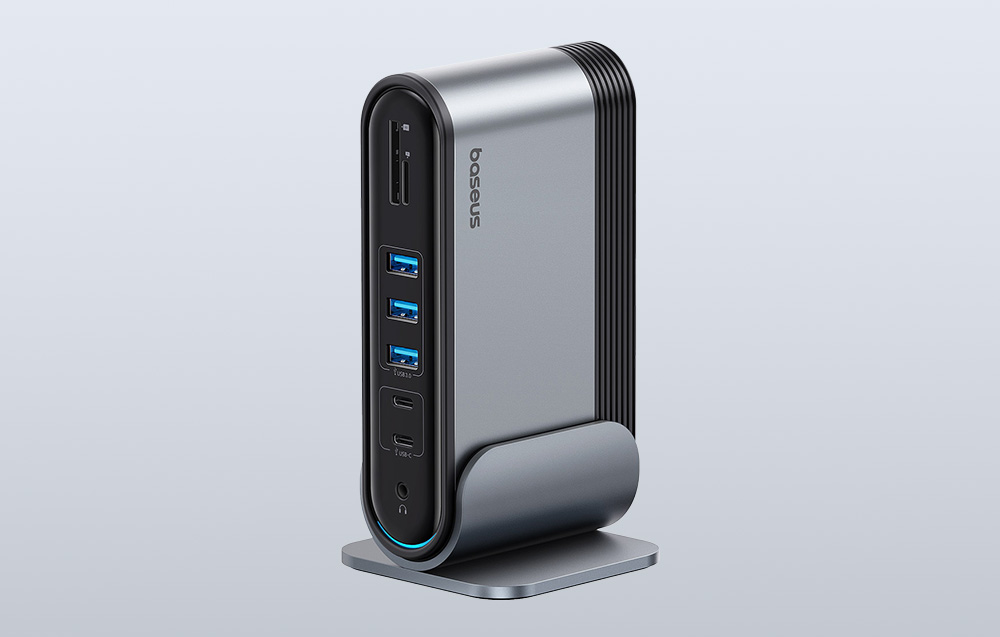 | | |
| --- | --- |
| Manufacturer. | Baseus |
| Number | B00532304811-00 |
| Rated power | 130 W |
| Maximum transmission speed | 5 Gbps |
| USB 2.0 x 2 | 480 Mbps |
| USB 3.0 x 3 | 5 Gbps |
| USB-C 3.0 | 5 Gbps |
| USB-C PD | 5 Gbps |
| PC | 20 V |
| VGA | 1080P@60Hz |
| HDMI 1 | 4K@60Hz (max) |
| HDMI 2 | 4K@60Hz (max) |
| DC | 20V |
| DP | 8K @30Hz |
| RJ45 | 1000 Mbps (max) |
| SD/TF | 104 MBps |
| Audio | 1080P@60Hz |
| Compatibility | USB-C devices |